Hello. I am a licensed psychotherapist
practicing in Pittsfield, MA
~
I believe that within each person is a wisdom to access their unique potential. Part of our work together is to identify the hindrances to accessing your deeper wisdom.

I am aware that it is a privilege that you allow me to enter your world, and in return I give you my presence, unconditional positive regard and commitment to your process.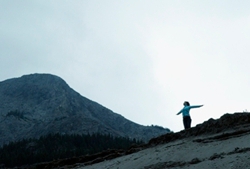 "Mindfulness is the art of opening and letting go,
rather than an accumulation of struggle."
- Jack Kornfeld
"Mindfulness means paying attention in a particular way:
on purpose, in the present moment
and non-judgmentally."
- Jon Kabat-Zinn

To listen to some very good lectures on Mindfulness,
please Go to this iTunes page and listen to:

#411 - Mindfulness and Resilience
Linda Graham.
&
# 407 - Mindfulness as an antidote for the busy-ness epidemic.
Brigid Schulte